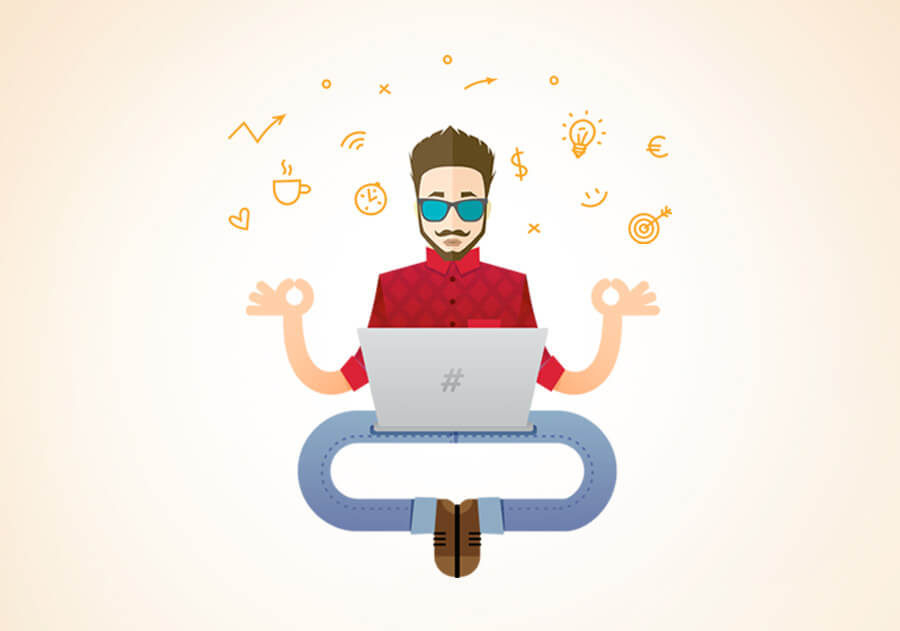 HOW TO CHOOSE A GRAPHIC DESIGNER
In an age of fast-growing advertising and marketing industry along with technology, there are millions of people out there calling themselves designers and offering graphic design service. The real question is how many of them know what makes a great graphic designer? Many people think that choosing a designer is six of one, half a dozen of the other. Turns out, they realize the difference only when it comes to ROI. I do not want this post to come across as self-promotional, however, I have linked to my own examples to show you how I personally communicate to potential clients the essence of my design work.
1. A thorough process
Does the designer have a detailed process which he follows or is he/she simply producing creatives like fast food? It takes an accurate thought process and experience that meets the need of what a brand is looking for to constantly stay ahead of its competitors. From understanding what your client wants to create the best you've got, the 'inspiration' plays a huge part. Inspiration – it's a tricky fellow! Some days it's there in profusion, helping you produce the finest piece of design the world has ever seen. Other days it's packed its bags, left the town and decided to hide away in a small cave. Just when you think there is a fat chance of bringing your vision seamlessly into reality, that is where an 'experience' comes to the rescue.
2. Experience
A creative graphic designer's Previous identity projects will give you a good idea of what skills your designer holds and what you can expect though this is not to say that a new designer cannot produce top quality results – this point has to be considered with all of the other points mentioned this blog, in which case a strong portfolio is probably the best indicator.
3. A Strong Portfolio
What makes a creative designer's work a 'portfolio' that'd stand the test of time? A portfolio is not just simply ticking the boxes and putting designs out there, it should be clear, unmatched, simple and contain things that would leave a positive image in audiences' mind for a pretty long time. Along with a strong work background, obtaining a recognition mark is like a cherry on the cake.
4. Awards/Recognition
A graphic designer having an award-winning creative is ten times more reliable than that of others. Awards establish benchmarks that inspire and help shape the advertising industry.
5. Professionalism
While recognition plays a vital role in taking graphic designing service to a whole another level; attention to detail, trustworthiness, strong communication skills and time management are all vital and go hand in hand to deliver the best results through visual marketing.
6. Positive Testimonials
When it comes to all businesses (large and small), the success of the business depends heavily on word of mouth. Testimonials are formal forms of expression that support that concept. They are extremely powerful tools when it comes to strengthening a company/brand/individual's overall image.
7. Know your outcome
Knowing a little about design basics is obviously a big help when it comes to engaging a designer. This understanding will help you identify what exactly would you want your final design to look like.
As a freelance graphic designer, I pride myself in developing designs that are based on strategy and objective thinking. They should look good but also serve a purpose. This is why all branding projects begin with a research and discovery phase. If you know nothing about design, choosing a graphic designer can seem like a daunting task. However, it doesn't have to take much effort. The trick is to find out some mad-hatter carrying these characteristics.Feeling excited to hire your next graphic designer on Freelancer? We wish you best of luck in finding the perfect fit for your project. Be sure to drop us a simpleHi on the mail mentioned below!